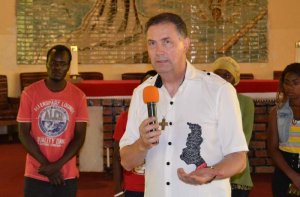 by
A warm, festive, colourful welcome to the rhythm of music, the kind that is given only to the most important guests: that's how the boys and girls of the Salesian centres in Malawi welcomed the Rector Major with real enthusiasm and warmth on his arrival on 15 September, at Kumuzu airport. He was welcomed by members of the Council of the ZMB Vice-Province of Zambia-Malawi-Zimbabwe-Namibia (ZMB), and by parishioners and young volunteers.
The festivities continued through different stages, while Fr Á.F. Artime and his secretary, Fr Horacio López, were accompanied by young people first to the parish and later to the Salesian House. There he spoke to the Superior of the Vice-Province, Fr George Challissery, who said on behalf of all present: "We are really happy to have with us the successor of Don Bosco. We want to hear everything you have to say to us, we will try to do everything that you tell us."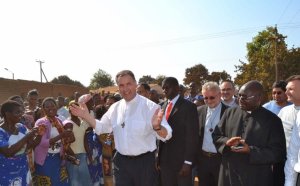 "Today the whole Salesian world is looking towards Malawi" the Rector Major replied, before thanking all those present in the local language, with a much appreciated "Zikomo Kwambiri".
Afterwards the Rector Major presided over the opening ceremony of the Salesian House dedicated to Blessed Philip Rinaldi, with the ritual cutting of the ribbon and the unveiling of a plaque.
Later in the afternoon Fr Á.F. Artime celebrated the Eucharist with the Council of the Vice-Province and, in the evening, he blessed the premises of the Salesian House.
On Friday 16 September, the second day of his visit to Malawi, the Rector Major met the Council of the Vice-Province, as is his custom, to inform and animate the Salesian leaders in the various countries. He also had a meeting with the young people. "I can see that you are young people who are in the right place in a Salesian house. I am very happy that this work is directed to you," the Rector Major said.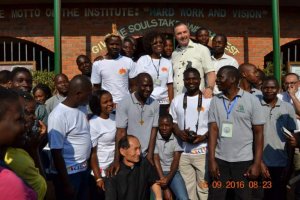 The highlight of 17 September (Saturday) was the Mass presided over by the Rector Major for the dedication of the parish church in honour of Mary Help of Christians. After the long entrance procession, Fr Á.F. Artime led the solemn celebration, during which he also received the promises of 20 new Salesian Cooperators. The day continued with a meeting with the various groups of the Salesian Family.
On Sunday, 18 September the Rector Major celebrated an early morning Eucharist with the young people and the parishioners of Lilongwe, before leaving by plane for Lusaka, capital of Zambia, where the Provincial House is located.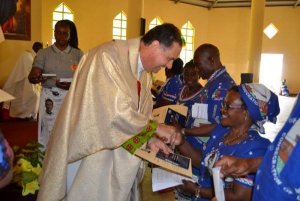 Recommended Posts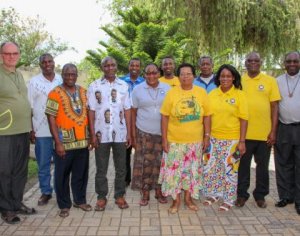 March 21, 2019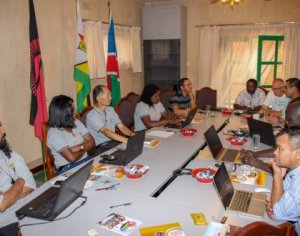 March 11, 2019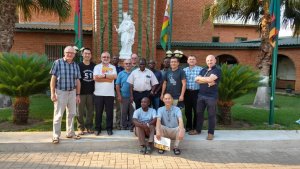 October 04, 2018