There are several ways you can support the Salesians in ZMB province.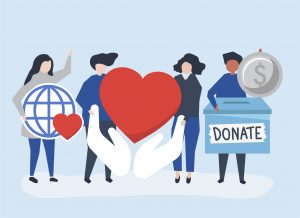 As Salesians of Don Bosco in ZMB Vice province our work sorely relies on on someone like you, by giving us from what you have to support our work in giving hope, self respect and love to those who have little of either material or financial support. We thank you for your continued support and kindness. May God reward you, and keep us true to the vision and work of Don Bosco. To others who would like to emulate such work, there are several ways you can support the Salesian in ZMB province.
* Through Financial Support
* Through Volunteering
Financial Support
Mail
For those that are seemingly very far, we can also mail our donations or offering through the provincial and or the provincial economer of the province or to the administrators of the specified community.
Email to:
provincial@sdbzmb.org
economer@sdbzmb.org
Gifts in Kind
The Salesians of Don Bosco in ZMB province do not own anything personally unless that be for the service of the young people and for that mission alone. If you have real property, assets, or something you want to bequeath as a gift for the sake of the young people, please contact the provincial to discuss ahead of time either by e-mail or by phone.
Online
It is now possible and convenient to give online (either one time or automatically) using this website. Once again, consider gathering together as a family to dedicate what you give in prayer, asking God to accomplish spiritual results – especially that many would come to faith in Jesus Christ.
Volunteering
The Salesian province of ZMB welcomes your unique talents and aptitudes and believes that with them we can make our mission as Salesians to come true. We also believe that your time and talent can make a real difference in in the lives of many young people.
Listen to the statements of three volunteers:

Talk to us today about how you can help – we think you'll find that you get back more than you'll ever give.
| | |
| --- | --- |
| Salesians of Don Bosco | communication@sdbzmb.org |
| 397a/40, P.O. Box 31148 | +260 972831224 |
| Chipwenupwenu Road | +260 211273078 |
| Lusaka – Zambia | +260 211273936 |