OUR CONGREGATION
The Salesians of Don Bosco (or the Salesian Society, officially named the Society of St. Francis de Sales) is a Roman Catholic religious institute founded in the late nineteenth century by Saint John Bosco to help poor youths and children during the Industrial Revolution. The institute is named after St. Francis de Sales. The Mission of the Salesians is to be in the Church signs and bearers of the love of God for young people, especially those who are poor.
OUR PRIORITY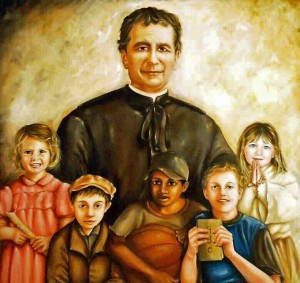 We, the Salesians, are devoted to apostolic and missionary activity and to the many different works inspired by Christian charity, but especially the service of young people, in particular those who are poorer and disadvantaged. Open to the cultural values of the lands in which we work, we try to understand them and become part of them so as to incarnate in them the message of the Gospel.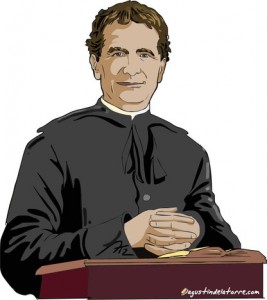 The needs of the young, the desire to work with the Church and in her name, inspire and shape our concrete pastoral activity so as to bring about a more just world and one of greater fellowship in Christ. Founded by St. John Bosco, an Italian saint-educator of the nineteenth century, we are today in 132 different nations.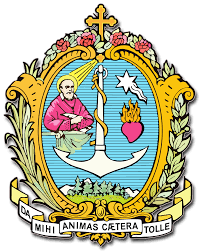 Salesian Coat of Arms
It was published for the first time in a circular letter of Don Bosco on 8 December 1885. It consist of a shining star, the large anchor, the heart on fire symbolize the Theological virtues of Faith, Hope and Charity; The figure of St. Francis de Sales recalls the Patron of the Society; The small wood in the lower part reminds us of the Founder of the society; the high mountains signify the heights of perfection towards which members strive; The interwoven palm and laurel that enfold the shield either side are emblematic of the prize reserved for a virtuous and sacrificial life. The motto Da mihi animas, caetera tolle is present at its bottom.
[metaslider id="1556″]