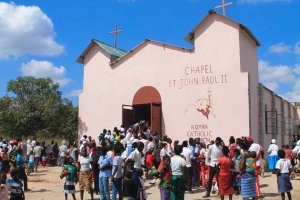 by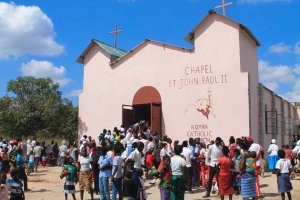 Mansa (ZAMBIA) 18/05/2018 :: Blessing of a New Church at Ndomi ::
Bishop of Mansa, Right Rev. Patrick Chisanga OFM, blessed the newly build church at Ndomi Centre, a village of Mansa. Ndomi Centre is one of the 17 mission centres of St James Parish. The church was built with the cooperation from the Mission Procure of New Rochelle and the local community. The works began in late November 2017 and were concluded in May 2018; in the process, the community was fully involved and their labour counted for the local contribution.
Fr Antonio, the parish priest at St James, followed the construction of the new chapel at Ndomi. The chapel is dedicated to the memory of St John Paul II, as it was wished by the donors. During the construction works, one of the main hinders was the continours rains. Nevertheless, the church was built within the time frame.
The inauguration day was scheduled for Friday 18 May 2018. The opening mass began at 10:30 hrs local time. Bishop Chisanga arrived in time and he was welcomed by people from Ndomi village. It was a wonderful day. During the opening mass, Bishop Patrick walked all around the church blessing the structure.
After mass, all gathered for luncheon that was prepared by the church council.
[metaslider id="1480″]

admin
Recommended Posts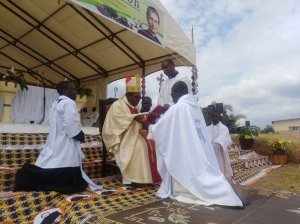 May 29, 2019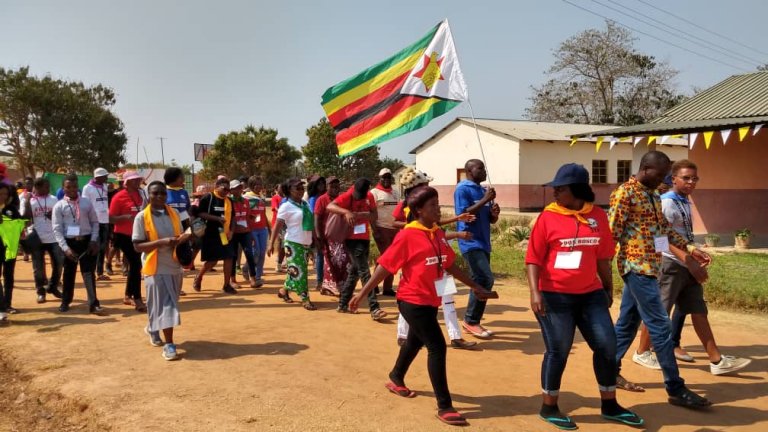 September 03, 2018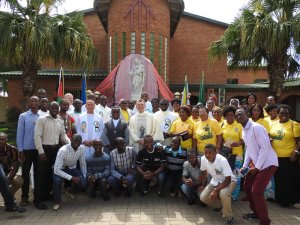 May 25, 2018