Salesian Family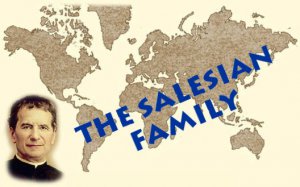 Don Bosco was the inspiration behind a vast movement of people who work for the good of the young in a variety of different ways. He himself founded not only the Society of St. Francis de Sales (Salesians of Don Bosco) but also the Institute of the Daughters of Mary Help of Christians (Salesian Sisters) and the Association of Salesian Co-operators.
Taking these into account and the other associations that have sprung up in various parts of the world, the Salesian Family currently numbers 30 officially recognised groups with a total of 402,500 members. As successor of Don Bosco the Rector Major of the Society of St. Francis de Sales is its animator and centre of unity. (Const. 3)
Although these groups have their own specific vocations they live in mutual harmony, sharing the same spirit and thus extending the mission begun by Don Bosco. Don Bosco's charism continues to inspire men and women of good will. At the moment there are some 27 other groups requesting admission to the Salesian Family.
For more information about the Vice-Province of ZMB please go to menu organization

Salesian Sisters
The Institute of the Daughters of Mary Help of Christians (Salesian Sisters) is a living part of the Salesian Family.
Through a gift of the Holy Spirit and the direct intervention of Mary, St John Bosco founded this Institute as a response of salvation to the profound hopes of young girls. He endowed it with a spiritual heritage that had its inspiration in the charity of Christ the Good Shepherd, and imparted to it a strong missionary impulse.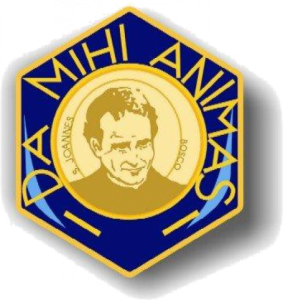 Salesian Cooperators
The Salesian Cooperators are Catholics who are living the gospel message in the spirit of Saint John Bosco while choosing to live in the world.
With the help of Pope Pius IX Don Bosco formed the Association of Salesian Cooperators in 1876. The Cooperators were lay people who strive in 'a Practical Way Of Leading A Good Life And Being A Good Citizen.' They dedicate themselves to the welfare of young people, and live guided by Don Bosco's Salesian Spirit.

Salesian Past Pupil Association
The first formal gathering of Past Pupils occurred on 24 June 1870, when Carlo Gastini gathered some of his former classmates from the first Oratory to meet with Don Bosco for the day. This soon became an annual event and Don Bosco gave his former pupils a simple but demanding task: "Be honest citizens and good Christians". Today, there are an estimated 3,000,000 Salesian Past Pupils internationally.
Salesian Past Pupils strive to live up to the ideals presented to them throughout their time in a Salesian school, youth centre, hostel, camp or parish. They seek to promote family life, the education of the young, the care of the poor, and their own ongoing formation as members of the Salesian Family.
Salesian Family
Salesians of Don Bosco (SDB)
Daughters of Mary Help of Christians (FMA)
Salesian Co-operators (ASC)
Don Bosco Alumni (DBA)
Past Pupils of the FMA
Women Volunteers of Don Bosco (VDB)
Daughters of Sacred Hearts of Jesus and Mary
Salesian Oblates of the Sacred Heart
Apostles of the Holy Family
The Sisters of Charity of Jesus
The Missionary Sisters of Mary Help of Christians (MSMHC)
The Daughters of the Divine Saviour
The Sisters Servants of the Immaculate Heart of Mary
The Sisters of Jesus the Adolescent
The Association of the Damas Salesianas
The Association of Mary Help of Christians (ADMA)
The Catechists Sisters of Mary Immaculate Help of Christians (SMI)
The Daughters of the Queenship of Mary Immaculate
Volunteers with Don Bosco
Witnesses of the Risen Lord TR
The Congregation of St. Michael the Archangel
The Congregation of Sisters of the Resurrection
The Congregation of the Sisters Announcers of the Lord
The Disciples – Secular Institute (Disciple)
The Friends of "Canção Nova"
The Sisters of St. Michael the Archangel (Michaelites)
The Sisters of Maria Auxiliatrix (SMA)
The Community of the Mission of Don Bosco (CMB)
The Sisters of the Queenship of Mary Immaculate
Visitation Sisters of Don Bosco (VSDB)