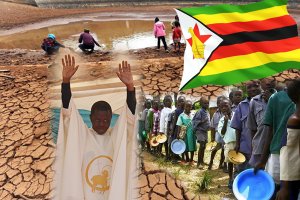 by
Welcome to Zimbabwe. The land blessed with natural resources and wild life. The country of about 16 million people, all looking happy, peaceful and calm. Southern Rhodesia as it used to be called. Now Zimbabwe, meaning 'Houses of Stones.' This country has been declared a state of disaster in rural areas hit by a severe drought, as more than a quarter of the population face food shortages. In this country about 80 % of people are unemployed, despite having about 91% of young people between 15 and 24 who are literate.
Among these people, a priest is born; the native of Kambuzuma in Harare. Fr. Oscar Simbarashe Muza SDB, the first Zimbabwean Salesian Priest is ordained today, on the feast of Immaculate Heart of Mary by His Grace Most Rev. Robert Ndlovu, the Archbishop of Harare, at All Saints Parish in Kambuzuma. seated
The Mass outside the church was well-attended by more than two thousand people, both local and visitors from Zambia, Namibia, Malawi, Poland and other parts of Zimbabwe like Hwange. Fr. Chota Tresford SDB, the parish priest preached in his homily on the meaning of priesthood where Deacon Simba sat on the floor in a humble and obedient manner listening. He exhorted to be prayerful and to embrace Christ without replacing Him with money, women or status. Fr. George Chalissery sdb, the provincial of ZMB Vice province thanked the parents and the family of Fr. Simba for allowing him to heed to the Call of God.
parentsThis ordination of Fr. Simba who is the son of this soil brought great joy and admiration to the people of this parish. In the difficult times of this nation, Fr. Simba, a Salesian new and young priest is going to bring hope for the young people who are stranded because of various trails of today. It is a challenge not only for him, but also for all the other Salesians to answer the needs of the young people by living out vibrantly the Salesian Charism. crowd
Fr. Chota Sdb, Fr. Jorge SDB and Fr. Dennis SDB along with the parishioners organised well this great event and arranged sumptuous food for all the visitors. This ordination is the first fruit of 21 years of Salesian presence in Zimbabwe and it is going to inspire a lot of young people to follow Christ in Don Bosco's way.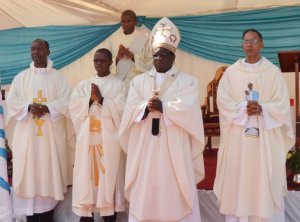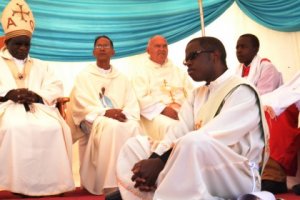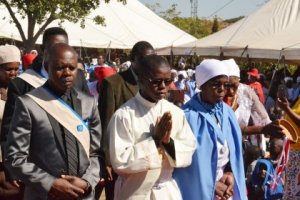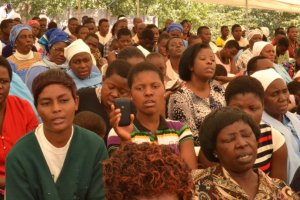 Recommended Posts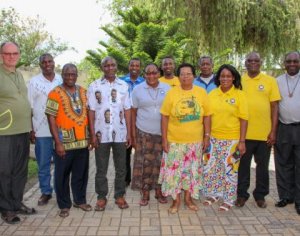 March 21, 2019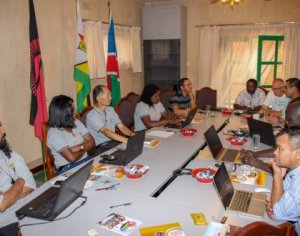 March 11, 2019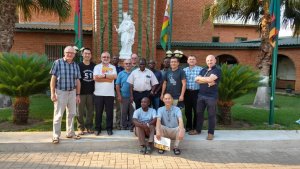 October 04, 2018